The latest installment of our Hunger Games costume series turns the focus back to Katniss. While she may be remembered throughout Panem for her Girl on Fire outfit, readers who follow her throughout the trilogy may associate her with the hunting gear she would sport while catching dinner and spending quality time with Gale.
Suzanne Collins was rather vague in her description of what Katniss wears, which allows a lot of leeway in how you approach your costume. We have chosen to go with drab colors and neutrals since an impoverished mining community would have little access to brightly colored clothing. Plus, coal marks must be hard to wash out of lightly colored clothes.
I swing my legs off the bed and slide into my hunting boots. Supple leather that has molded to my feet. I pull on trousers, a shirt, tuck my long dark braid up into a cap, and grab my forage bag. (The Hunger Games)
So what to wear? A modern-day Katniss would appreciate rugged fabrics from retailers like Carhartt. The company's thermal knit shirt ($40, pictured above) would be good for hunting in cooler weather as would its black Original-Fit Basic Jean ($44, pictured below).
Boots are equally easy to find, you just have to decide on a budget. If you'll wear the boots throughout the winter, go ahead and splurge. Otherwise, Payless offers a wide variety of inexpensive footwear, including the Piper Cozy Boot in black ($39.99). The fur lining will help keep your toes warm as you party hop.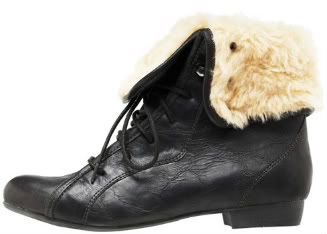 Keep your head equally warm with a cozy hat, like this black fleece one from Carhartt ($18).
If you don't want to color your hair—or can't grow it long enough to braid in time for Halloween—grab a braided wig. BuyCostumes.com has one for $19.99.
Katniss' weapon of choice was the bow and arrow. Most Halloween stores will have costume versions, like this set from BuyCostumes.com. At only $7.99, it won't break your bank or be a total waste if you lose it while on your own hunt for candy.