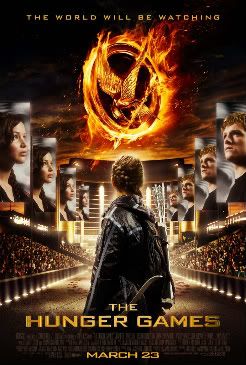 Last week MTV asked readers to vote for their most anticipated movie of 2012, and The Hunger Games was among the choices. Now MTV has announced the winner of that poll and a number of other year-end polls they were running, and The Hunger Games was officially crowned the most anticipated film of next year!
Most Anticipated Movie of 2012: "The Hunger Games"
In one of the bigger upsets of these end-of-year polls, Katniss KO'd Bella (Batman, Spider-Man and Snow White, too). Not bad work for a character who hasn't even been seen on the big screen yet. The approaching year is easily the most exciting in recent memory; when "The Hobbit," "The Amazing Spider-Man" and a new Bond film don't even crack the top three you know 2012 is shaping up to be a cinematic year for the ages. What's more, the "Hunger Games" win has got to come as welcome news to Lionsgate as the studio prepares to launch a new YA-adapted franchise the same year as the "Twilight Saga" finishes up its box-office run
You can check out all the winners at MTV. Also, NextMovie is still running their poll for most anticipated film of 2012, so be sure to go vote for The Hunger Games.
Thanks to The Hob reader Monica for letting us know the MTV poll results were in!