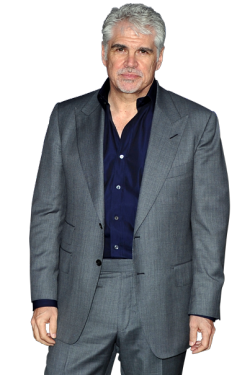 Gary Ross talks with Vulture about how he shot the Hunger Games and why this story is poised to be one of the biggest movies of the year.
Let's talk about the look of this movie. You employed a lot of shaky handheld, and there aren't a lot of wide shots. How did you come up with that approach?
Well, I mean, I tried to do what the book did.
Because the book is told in the first person?
Yeah, it's a very urgent first-person narrative. I tried to put you in Katniss's shoes the way [author] Suzanne Collins put you in Katniss's shoes. I wanted to take you through the world using this kind of serpentine tunnel vision that Katniss has. I want to destabilize you the way Suzanne has and I want you to experience the world through Katniss's eyes, and that requires a very subjective cinematic style, to be kind of urgently in her point of view, so that's why I shot it that way. …
So how is it that a film with this very bleak subject matter, where kids kill kids, is now projected to be one of the biggest movies of the year? What's the special ingredient that Hunger Games has?
Well, I think that that's kind of the same question as "What's made these books take off?" And I think one of the things that's made them so popular is that Katniss finds and maintains her own humanity in the face of a culture that wants to take it from her. I really think her character is at the heart of this. She begins this thing as somebody who has to fight for her own survival and by the end of it, she's willing to die rather than take an innocent life. She finds her own moral center, she finds her own ethical center, and it asks kids, "How human can you be? How do you preserve your humanity in the face of something like this?" So in that respect, she's a phenomenal hero and she's willing to defy authority and she's not going to play their game or be complicit in their game anymore and she draws a line for herself that's so clear. I think that's very inspiring and redemptive and I think it resonated with kids that read the book and now adults who are reading the book. Kids are giving it to their parents, you know? It's that kind of thing.
Head over to Vulture to read about Gary's thoughts on the franchise's future and the Battle Royale comparisons. Beware, he talks about the scene the film opens with, so you may be spoiled.