We know that Josh Hutcherson is sporting his Peeta-blonde hair again, and we may have seen Jena Malone with a cropped Johanna haircut. Now we're getting a look at Jennifer Lawrence's return to brunette hair for Katniss.
With Catching Fire set to begin filming by next week, someone on Twitter spotted Jennifer at the airport on her way to the Toronto International Film Festival (where her movie The Silver Linings Playbook is premiering) and snapped a quick pic of the brunette actress.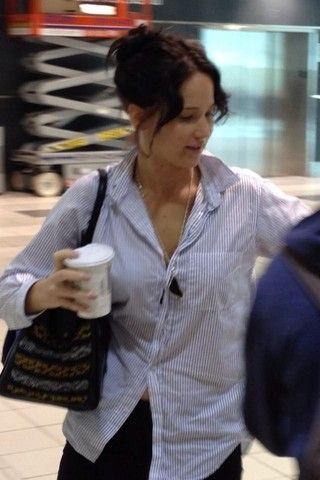 Update: Here's another shot of Jen with dark hair!