The Instagram user, nomrag, who yesterday shared this image of Catching Fire filming at The Goat Farm in Atlanta, today shared another image from the same Justice Building set.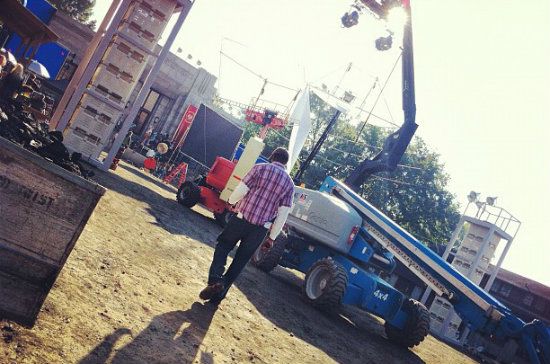 #HungerGames is at it again. #Effie is on set today way back there. #CatchingFire #ElizabethBanks #Atlanta#ATL #filming
Feels a bit like a game of "I Spy," but we're thinking that could be Effie way back there on the stage in a pinkish/white color.