Looks like Josh Hutcherson took a break from work this weekend and had a bit of fun in Atlanta. He and folks from the Catching Fire crew stopped by the Netherworld Haunted House and took this great photo, courtesy of FearWorld.com.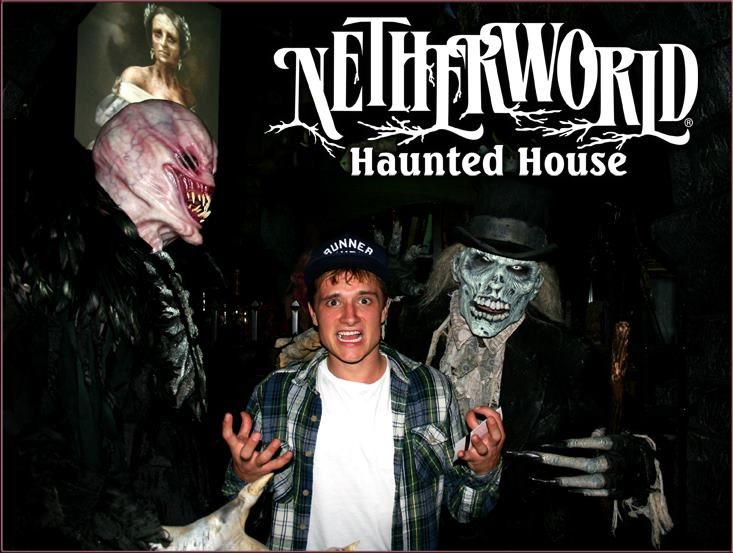 Special thanks to Josh Hutcherson and the crew of The Hunger Games: Catching Fire for stopping by NETHERWORLD Haunted House last Saturday night for a scare!
Looks like Josh had fun.