It's been awhile since we saw pics of Jennifer Lawrence on the set of Catching Fire, but today Just Jared has some treats for us!
These photos were taken yesterday in Atlanta and show Jennifer walking around on set in a very interesting costume (and her ever-present Katniss braid)! Plus we spot Josh Hutcherson in black in the photo on the right.
Click each image to see a larger version.

And check out the costumes of some of the other actors around her! Is this a Peacekeeper?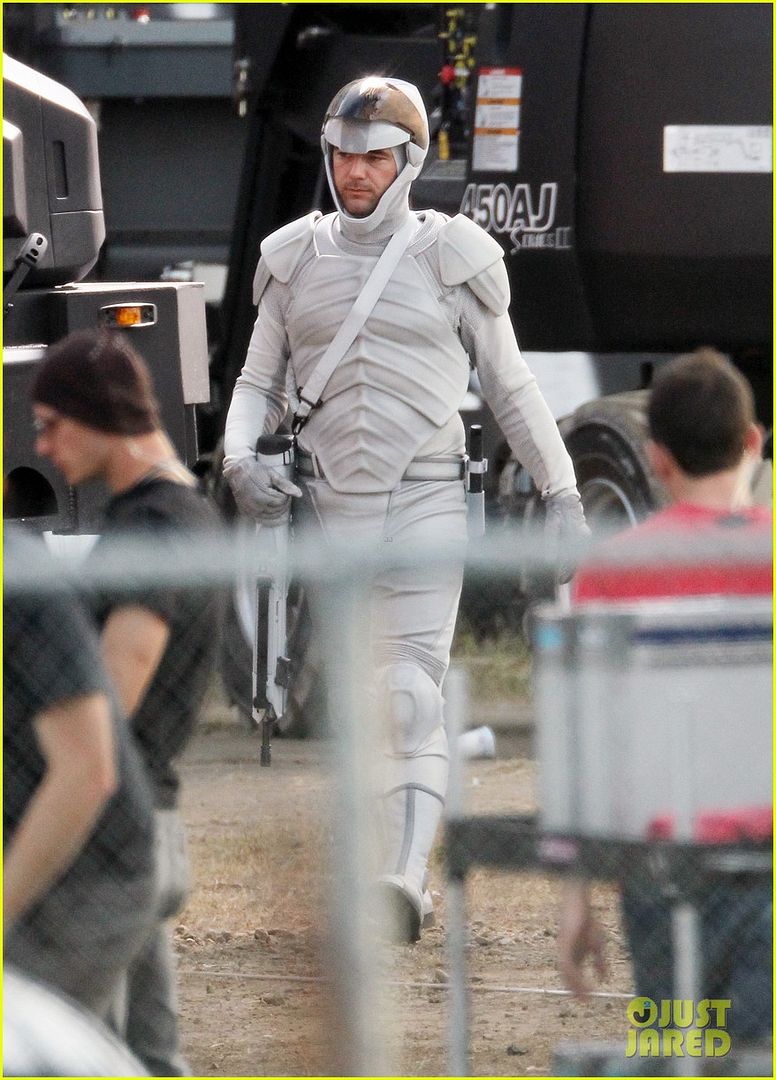 See more images at Just Jared.