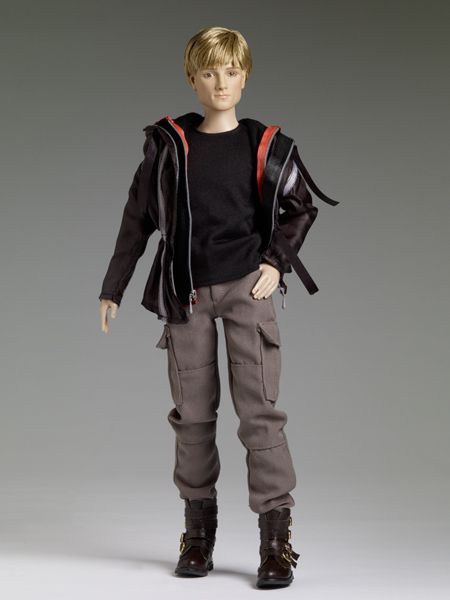 If you ordered your Peeta doll from Tonner, then good news – the doll is in stock and now shipping!
Peeta is 17" tall on the Matt body with the Peeta Mellark sculpt, and arrives wearing his Arena Outfit (green twill pants, black v-neck shirt, black hooded vest with orange trim, black jacket and black boots)!  Peeta has wigged saran hair and painted brown eyes, and is NOW AVAILABLE for purchase!  Happy Hunger Games!
The doll is still available to order for $169.99, and you can get all the details at TonnerDoll.com. No word yet on when the Katniss and Gale dolls will begin shipping.