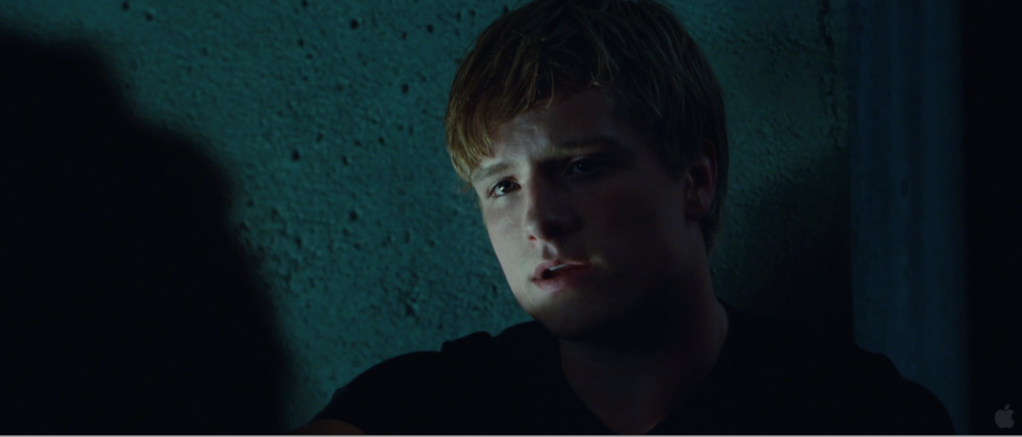 I couldn't wait to sit down and flip through some more of my favorite quotes from the series and this week the quote comes from the loveable baker, Peeta! When I first read the series, I wasn't quite sure how I felt about Peeta – but once I got to the scene where this quote comes from, I pretty much fell head over heels for him.
At this point in Catching Fire, he and Katniss are just days away from the Quarter Quell. They've only got a few days left before the Quell begins and even as Katniss is making up her own plan for the outcome of the Quell, she asks Peeta what he would like to do with their last few days together.
His reply absolutely melted my heart:
"I just want to spend every possible minute of the rest of my life with you."
That quote is not only something only Peeta would say, but it also shows how much he really does love (and adore) Katniss. He knows that the Quell means a certain death and wants to spend his precious last few days with the girl he loves.
If I were in his position, I would want to do the same thing. I would want to spend whatever remaining time I had left with those I love the most. I wouldn't let the looming Games hang over us or take up too much of whatever time we have left together. Instead, I would focus on my loved ones so that I can help create lasting memories.
Katniss realizes that she needs to be close to someone, so she doesn't push Peeta away. Instead, she lets him in and decides that she will spend her last few days with him. I can't imagine how that makes Peeta feel, knowing that he can remain close to her as their final days together come to an end.
If you were Peeta, would you have any special people in your life you would want to spend your last days with? Would you make any plans with them or just let things happen on their own? What kind of lasting memories would you hope to create? If you were Katniss, how would you react to Peeta's request? Would you let him in? Would you want to do anything special with him?
I can't wait to see all of the responses to this as I think in many ways, this is a quote we can all relate to!