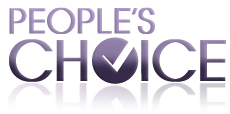 The Hunger Games received 7 nominations for this year's People's Choice Awards, and according to ClevverTV, Jennifer Lawrence and Josh Hutcherson are expected to be on hand at the award show.
Voting is still open for the Favorite Movie Fan Following category, so head over to PeoplesChoice.com to vote for The Hunger Games' Tributes!
The awards show takes place Wednesday, January 9th, in Los Angeles, and will be broadcast live at 9:00-11:00 PM EST on CBS.