New Catching Fire stills are available, thanks to The Hunger Games Peru on Facebook. Loving the one of Peeta and Caesar Flickerman! Click on each image to see a larger version.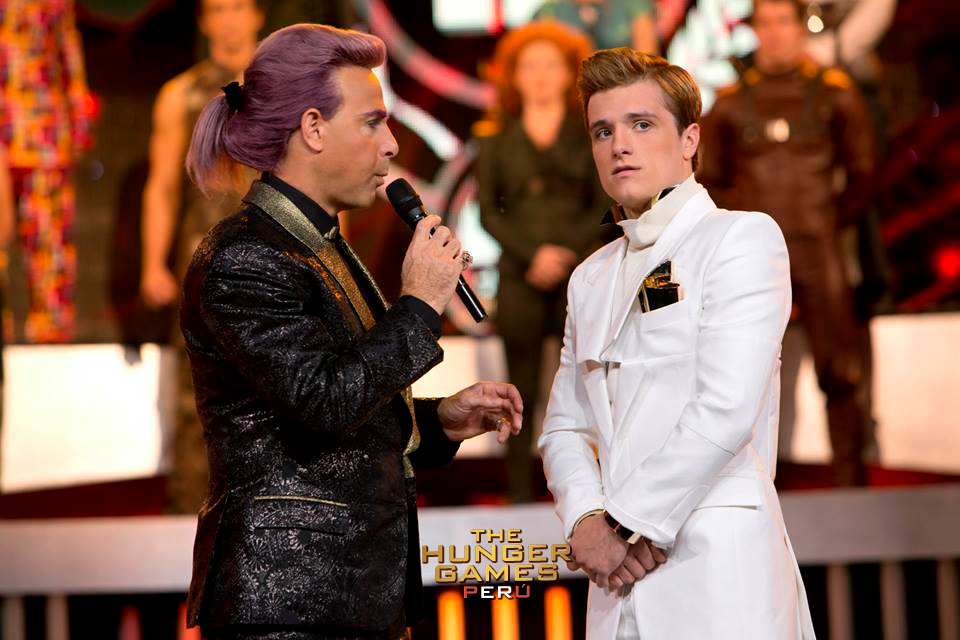 Peeta appears to be wearing the same white suit as his Capitol Portrait and Effie is wearing the same outfit as her Capitol Couture profile portrait.
Thanks to @TeamKatnissMTV for the tip!