~ ADMINISTRATORS ~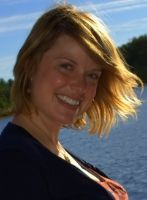 – I'm a Pennsylvania native, who – after moving around the east coast post-college graduation – decided to move back to my hometown in northeastern PA with my husband. I work in public affairs for an international PR agency, Edelman (all views expressed on The Hob are my own), which, when I'm lucky, gives me the opportunity to travel around the world to locations including Russia, the United Arab Emirates and Central America. I'm attached to my laptop 24/7 between work and keeping up with Hunger Games news. When I do manage to detach from my computer, I can be found reading in a comfy chair in an attempt to fulfill my YA obsession, enjoying the outdoors with my husband and three dogs, learning how to be a new mom, dreaming about where I want to live next, or wishing that my online friends lived closer to home.
– I am a wife and mom who has jumped feet first into online fandoms! Before Harry Potter and Twilight I never picked up a Young Adult book. But since reading these series I have discovered a passion and have made lifelong friendships which I treasure dearly. Many of these friends insisted I read The Hunger Games, and I'm so glad I listened! I found it easy to get sucked into Katniss' world and to hang onto her every move.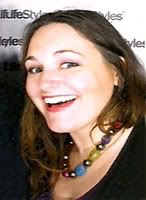 – A true Jersey girl, I have lived here for most of my life with a few years in NYC as the only exception. I am a Program Coordinator and Kindergarten Teacher at a preschool during the day and a bookworm/writer at night. Even though I've always loved reading, after majoring in Art History and English in college, all the novels forced on me turned me off from books for quite some time. It wasn't until I read the Twilight series on a whim that my love affair with words was reborn. I picked up The Hunger Games after reading a recommendation by Stephenie Meyer, flew through the first two books and – eventually – Mockingjay, and was thrilled to hear that one of my favorite series is coming to life on film.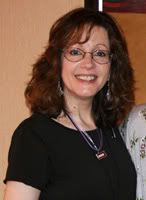 – I come from a film production background and am presently working on an advanced degree in engineering to further my career working for a major defense contractor in the US. I initially found YA fiction as a great source of unread material since I read through most of my local library in adult fiction, and as a way to reduce stress. Finding my way to The Hunger Games trilogy, I discovered how unique a female protagonist Katniss is in terms of contemporary fiction, and have never looked away.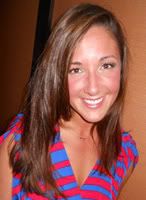 – Born and raised in the Buckeye State, I lead a busy life as a mother of four, and am a self-proclaimed "dreamer." My interests include reading, travel, sports, ghost hunting and when I can find the time, working as a movie extra. I am very outgoing and have cultivated an amazing group of friends who are very supportive of my interests! I've been blessed with so many amazing friends that I've made through both the Twilight and Hunger Games fandoms. I consider my girls at The Hob to be sisters! I adore baking, and have a slight obsession with cupcakes. I have a great love of the outdoors, which began with family vacations to northern Ontario. My sense of adventure drew me to The Hunger Games and its strong female character, Katniss Everdeen. My independent nature, desire to care for my loved ones, and to help those in need, hopefully reflect the qualities seen in Katniss and tie me to Suzanne Collins' series in a way that goes beyond the love of reading a good book!
~ NEWS BLOGGERS ~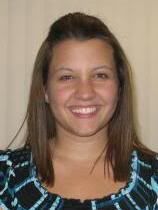 Angie – Recent college grad, newlywed, and mother are all words that are used to describe me. I am a 23-year-old Missourian. Currently, I work as an IT Specialist at an international brewery; however my background is engineering. When I'm not spending time with the love of my life, I am reading, traveling, crafting, or playing with my two dogs. Books have always been a huge part of my life. Once I stumbled upon The Hunger Games, I became instantly obsessed. This is the only fandom I dove into head first because I just love literally everything about it. The Hunger Games trilogy introduced me to the dystopian world and showed me a whole new side of YA books. I can never seem to get enough. May the Odds Be Ever in Your Favor!!!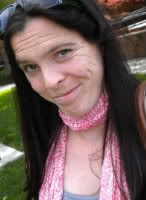 Katie – I'm 27 years old, a northern California native, a college student and a part time nanny to three girls. I'm majoring in Early Childhood Education with plans to teach pre-school. However, I've been thinking about switching into Nursing and working with children in a hospital setting. If you haven't noticed – kids are my life, if I'm not working with the girls at work – I'm with my family (lots of cousins). My job keeps me active and I do a lot of walking and biking but I wouldn't have it any other way. I first read The Hunger Games series a year ago (summer 2011) and instantly was hooked. The Hunger Games is the first major fandom I've been a part of and I LOVE it. When I am not in class or working, you can find me at home either on the computer, writing or reading. I'm fairly laid back but determined and always there for my friends and my family. On those rare days off – you can find me sprawled out with a good book and a pile of snacks.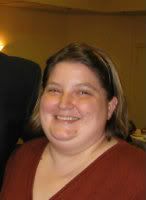 Laura (eldabee) – While I consider myself a Floridian at heart, I've spent most of my years in Georgia, and currently split my time between NE Georgia and upstate South Carolina. I pay my bills by working at a major public university, where I do everything from filing, copying and scheduling to graphic/web design and photography. I love to travel, attend sporting events, and spend time with my extended family, and I'm an avid swimmer, writer, musician, daydreamer, and reader. Five years of working at a national bookstore chain gave me a great opportunity to develop a love for books of all genres, especially YA. However, I discovered The Hunger Games almost by accident. I was immediately hooked, and read the series in just a couple of days. Since then, I've made it my goal to get the books into the hands of everyone I know who hasn't yet read them. The Hunger Games is not my only obsession, but it is my biggest, and I'm fairly certain that I want to be Katniss when I grow up.
~ THE HOB FOUNDERS ~
Contact us:
admin@thehob.org – General inquiries, blog/news items, advertising
megan@thehob.org – Fanmade Friday